#EARTH2018
DIGITAL ENVIRONMENTS FOR EDUCATION, ARTS AND HERITAGE
INTERNATIONAL AND INTERDISCIPLINARY CONFERENCE
BRIXEN 5-6/7
Call for Paper
Contact Us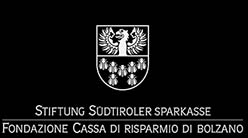 INTERDISCIPLINARITY:
A RESEARCH MODEL
The conference aims to spur the meeting between different disciplines on the theme of digital environments both to encourage mutual complementarity, and to promote the progress of research through mutual stimulation.

GRAPHIC SCIENCE
Digital representation for Heritage

EDUCATION
Heritage education and knowledge making

PSYCHOLOGY
Cognitive processes in digital experience
CALL FOR PAPER
The meanings that are defined in relation to the concept of heritage as well as the methods and tools for exploring cultural heritage have changed and expanded. In this context, information technologies offer new semantic spaces and action boundaries to experiment with different approaches to heritage education. This determines an increasingly complex intertwining of media and environments with the consequence that any artifact can be configured as a digital ecosystem. In this sense, virtual museums, multimedia installations, interactive technological platforms, as well as apps, serious games and immersive realities, are some of the possible variations of the digital environment in which to place innovative modes of education to tangible and intangible heritage. Collective and connective intelligences enter into a relationship to build new experiences with art and heritage towards an awareness of the protection of the creative expressions of civilizations. In relation to what is described, we expect contributions that present case studies in the field of heritage education in digital environments, innovative experiments in the field of digital representation and methodological reflections on the use of IT tools in various educational contexts.
The SHORT PAPER must be presented in English or in Italian.
The short paper should contain:
. Title and subtitle
. Topic and keywords (max. 5)
. Text (min. 500 words, max 1200 words)
. References (we prefer Harvard style)
It is suggested to clarify the application field and the innovative elements of the text. The paper presented must not be submitted or published elsewhere and, if authors are more than one, the contribution of each author must be declared (whenever possible).
Topics and keywords should be chosen from the list below. After the acceptance of the short paper, the full paper must be submitted in English before the deadline, the 15th September 2018.
Editorial guidelines will be sent after abstract acceptance. In order to include a contribution in the Proceedings, each paper must have at least one author registered at the conference.
The proceedings of the conference will be published (in English) by the international publisher SPRINGER and indexed in SCOPUS.
The instructions for sending the papers will be available in a few week.
The Scientific Committee will award a prize for the best paper.
At the end of the submission you will receive an automatic email with a summary of the data entered (which you can check) and the ID number that the system will assign to your submission.
Rename the .doc of your text (please use the template here on the left) and make a .pdf files with the ID number (For example: for ID122 rename the files as ID122.doc and ID122.pdf) and send them to the email address earth2018@unibz.it with the subject "Name Surname IDnumber" where for " Name" enter your name, for "Surname" enter your name and for "IDnumber" enter the ID assigned to you by the system.
Please send files up to 10Mb in size.
Digital representation technologies
Virtual Museums and Virtual Exhibitions
Virtual, Augmented or Mixed Reality
Digital Heritage and Digital Arts
3d scan / print for museums and exhibitions
Art and Heritage Education
Teaching and technologies for museum
VR and AR technologies in schools
Education through digital media
Interactive digital publishing
Psychology of perception and attention
Psychology of arts and communication
Economy of culture
Serious game and gamification
CALL FOR PAPER
I significati che si definiscono in relazione al concetto di patrimonio così come le metodologie e gli strumenti di esplorazione dei beni culturali si sono modificati e ampliati. In questo contesto le tecnologie informatiche offrono nuovi spazi semantici e di azione per sperimentare differenti approcci di educazione al patrimonio. Questo determina un intreccio sempre più complesso fra media e ambienti con la conseguenza che qualunque artefatto può configurarsi come un ecosistema digitale. In questo senso musei virtuali, istallazioni multimediali, piattaforme tecnologiche interattive, oltre che a app, serious game e realtà immersive, sono alcune delle possibili declinazioni di ambiente digitale in cui collocare modalità innovative di educazione al patrimonio tangibile e intangibile. Intelligenze collettive e connettive entrano così in relazione per costruire nuove esperienze con  l'arte e il patrimonio verso una consapevolezza di tutela delle espressioni creative delle civiltà. In relazione a quanto descritto, si attendono contributi che presentano casi studio nell'ambito dell'educazione al patrimonio in ambienti digitali, sperimentazioni innovative nel campo della rappresentazione digitale e riflessioni metodologiche sull'uso degli strumenti informatici nei vari contesti educativi.
Il contributo breve deve essere presentato in inglese o in italiano. Il contributo dovrebbe contenere:
. Titolo e sottotitolo
. Topic e parole chiave (massimo 5)
. Testo (minimo 500 parole, max 1200 parole)
. Bibliografia (preferibilmente in stile Harvard)
Si suggerisce di chiarire il campo di applicazione e gli elementi innovativi del testo. Il paper presentato non deve essere già sottomesso o pubblicato e, nel caso di più di un autore, essere dichiarato, ove possibile, il contributo di ciascun autore.
Gli argomenti e le parole chiave dovrebbero essere scelti dalla lista qui di seguito. Dopo l'accettazione del contributo breve, il full paper deve essere presentato in inglese entro la deadline del 15 settembre 2018.
Le linee guida editoriali saranno inviate dopo l'accettazione dell'abstract. Per inserire i contributi accettati negli Atti, ogni paper deve avere almeno un autore registrato alla conferenza.
Gli atti della conferenza saranno pubblicati con testo integrale in inglese e indicizzati SCOPUS con l'editore internazionale SPRINGER.
Le istruzioni di invio  dei full paper saranno disponibili in seguito.
Il Comitato Scientifico assegnerà un premio per il miglior contributo.
Al termine della compilazione del form riceverete una mail automatica con il riepilogo dei contenuti inviati (che vi consigliamo di controllare) e il codice ID che il sistema assegnerà alla vostra procedura.
Rinominare i file .doc del vostro contributo (usare il template disponibile qui sulla sinistra) e il relativo .pdf con il codice ID (Es: per l'ID122 rinominare i file come ID122.doc e ID122.pdf) e inviatelo all'indirizzo e mail earth2018@unibz.it mettendo per oggetto "Nome Cognome ID" dove per "Nome Cognome" inserite il vostro nome e il vostro cognome e per ID inserite il codice assegnatovi dal sistema.
Vi chiediamo di inviare file al di sotto della dimensione di 10Mb.
Tecnologie per la rappresentazione digitale
Musei ed esposizioni virtuali
Realtà virtuale, aumentata o ibrida
Arti e patrimonio digitale
Scansione e stampa 3d per musei ed esposizioni
Educazione all'arte e al patrimonio
Didattiche e tecnologie per i musei
Tecnologie VR e AR nelle scuole
Educazione tramite media digitali
Editoria digitale interattiva
Psicologia dell'attenzione e della memoria
Psicologia dell'arte e della comunicazione
Economia della cultura
Serious game e gamification
COORDINATION
Alessandro Luigini Libera Università di Bolzano
MEMBERS
Giuseppe Amoruso Politecnico di Milano Demis Basso Libera Università di Bolzano Paolo Belardi Università di Perugia Stefano Brusaporci Università de L'Aquila Vito Cardone Presidente UID Eugene Ch'ng Nottingham University in Ningbo (CN) Annalisa Cicerchia ISTAT Paolo Clini Università Politecnica delle Marche Alessandro Colombi Libera Università di Bolzano Francesco Gabellone CNR Andrea Giordano Università di Padova Nicole Goetschi Danesi Haute Ecole Pédagogique, Lucerne (CH) Susan Hazan curator of New Media of The Israel Museum, Jerusalem (IL) Sorin Hermon The Cyprus Institute Mona Hess UCL London's Global University (GB) Richard Huerta Universitat de València (ES) Marinos Ioannides Cyprus University of Technology (CY) Elena Ippoliti Sapienza Università di Roma Massimiliano Lo Turco Politecnico di Torino Berta Martini Università degli Studi di Urbino "Carlo Bo" Stefano Mastandrea Università degli Studi "Roma tre" Victor Menchero Sanchez University of Castilla-La Mancha (ES) Matteo Moretti Libera Università di Bolzano Antonella Nuzzaci Università degli Studi de L'Aquila Chiara Panciroli Alma Mater Studiorum Università di Bologna Monica Parricchi Libera Università di Bolzano Paola Puma Università di Firenze Daniele Rossi Università di Camerino Pier Luigi Sacco IRVAPP Fondazione Bruno Kessler Pier Giuseppe Rossi Università di Macerata Alberto Sdegno Università di Trieste Roberta Spallone Politecnico di Torino Rosella Tomassoni Università degli Studi di Cassino Maurizio Unali Università degli Studi "G. d'Annunzio" Chieti-Pescara Federica Viganò Libera Università di Bolzano Ornella Zerlenga Università della Campania Franca Zuccoli Università di Milano Bicocca
Alessandro Luigini Libera Università di Bolzano [C] Demis Basso Libera Università di Bolzano Stefano Brusaporci Università de L'Aquila Massimiliano Lo Turco Politecnico di Torino Matteo Moretti Libera Università di Bolzano Chiara Panciroli Alma Mater Studiorum Università di Bologna Monica Parricchi Libera Università di Bolzano Daniele Rossi Università di Camerino Federica Viganò Libera Università di Bolzano Franca Zuccoli Università di Milano Bicocca
EVENT MANAGER
Ilaria Buniolo, Massimo Eccli, Alexa Perbellini Libera Università di Bolzano
MEMBERS
Ramona Feriozzi Università di Camerino Pamela Maiezza Università de L'Aquila Anita Macauda Alma Mater Studiorum Università di Bologna Starlight Vattano Libera Università di Bolzano
12.04 Call for paper launch
19.05 Submission deadline
04.06 Abstract acceptance
06.06 Early bird registration
15.06 Final program
5-6.07 CONFERENCE
01.09 Full paper submission
01.10 Final acceptance
01.12 Publication with SPRINGER
YOUTH/UNIBZ REGISTRATION
Ph.D. and Ph.D students from other Universities, unibz professors
unibz students, unibz Ph.D. student
The registration fee includes: congress materials, 3 coffee breaks, 1 lunches.
For unibz students: congress materials, 3 coffe breaks
For digital payment of the fees a link below will be available.
L'iscrizione comprende: materiale congressuale, 3 coffe break, 1 pranzo.
Studenti unibz: materiale congressuale, 3 coffe break.
Per il pagamento digitale sarà attivato un link qui di seguito.
13:00 Welcome lunch
14:30 Conference Opening
15:30 Plenary Session (keynote)
16:30 coffè break
17:00 Parallel Session
19:00 conclusion
9:00 Opening
9:30 Parallel Session
11:00 coffè break
11:30 EARTH experience
13:00 Lunch break
14:30 Plenary Session (keynote)
16:30 coffè break
17:00 Parallel Session
18:00 Round Table and best paper award 
19:00 conclusion
If you have any doubts or questions, write us! But don't send your paper by mail.
RatisbonaStraße 16 Brixen-Bressanone (BZ) 39042, Italy